---
What is a Zero Waste Office?
When do you have a Zero Waste Office? When you have done everything you can and have ensured that your organisation produces no or minimal residual waste.
Goodbye waste! Welcome Raw Materials!
Truly a demonstrably waste-free office!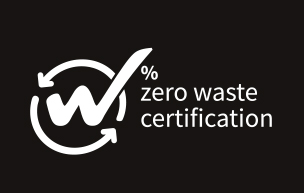 What is the Zero Waste Certification quality mark?
The Zero Waste Certification quality mark is an independent and recognised quality mark for a Zero Waste Office. This assures your stakeholders that the quality of the waste policy for your residual waste-free office is sound and that all waste streams leaving your office are raw materials. This is the start of a process of continuous work to ensure that the office is kept free of residual waste. In this way, as an organisation, you have done everything possible in the field of waste management to deal with your waste streams in the most sustainable way possible and thus have the least possible impact on the environment.